We use behavioral analytics to generate qualified, ready-to-meet leads for you guaranteed, or we work for free.
emotional curiosity
Lead Generation Driven by Behavioral Analytics
21 Jumpstart used cutting-edge behavioral analytics, artificial intelligence, and humint to drive leads-ready-to-meet to your inbox. We're able to not only peak emotional curiosity quicker and more effectively, but also give you full behavioral reports on each lead so you can tailor your pitch and close more deals.
What is 21 jumpstart?
COMPREHENSIVE 4-STEP ONBOARDING
Intake
Once you sign up for 21 Jumpstart, you are going to be given a detailed intake form. This puts what our team needs on paper so there's no miscommunication or mistakes. We're going to ask you to dive into your ideal persona, why a prospect should choose you, the emotional state of your audience, and more.
Kickoff
Based on the intake form, we're going to set up a kick-off with you and your designated Account Executive. This person is responsible for the success of your engagement, meaning they will use the detailed intake form to dive in deeper, ask questions, get clarification, and document all of it for our team.
Launch
Immediately after the kick-off call, we're going to launch initial campaigns that get you the leads you need. Leveraging LinkedIn, and email if need be, we're going to start testing messaging, audiences, and more.
Optimize
Our team will be optimizing campaigns daily, resulting in a quick ramp up of your lead flow. Your Account Executive will be communicating with you regularly and always be there to respond to any questions or concerns you have at any time. In addition, we'd like to connect with you at a minimum of once per month, live on the phone to discuss progress, challenges, etc.
FAQ
Frequently Asked Questions
How do you generate leads ready to meet?
Let's dive right in. At 21 Jumpstart, we use LinkedIn outreach to get in touch with your ideal prospects. We leverage both segmented automation and manual efforts, with a mix of social intent-based listening and behavioral analytics. Why LinkedIn? Not only does this channel have the highest response rate of any medium, you get a 2-for-1 - LinkedIn emails your prospects on your behalf when you send someone a direct message.
Do I have to sign a contract?
Optimizing your lead flow funnel does take time, which is why our guarantee applies to the first 90 days, not the first month. However, you can quit at any time if you're not satisfied with progress along the way.
Can't I just generate meetings myself?
Sure, you absolutely can. Just like you can absolutely plan and build a house yourself. Or, if that's too dramatic of an example for you, you can absolutely paint your living room by yourself. Like painting your own room, though, DIY-ing it can either end well or it can end with sloppy lines, frustration, and calling in a pro at the end of the day anyways. This is what we do. You can do it yourself instead, but we can do it better, faster, and more cost-effectively for you.
But hey, it's totally your call.
Why is 21 Jumpstart different from other lead gen services and platforms?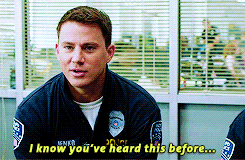 Glad you asked! Unlike most of the other guys, we operate based on selling results, not work. Translation: if you pay us, you're getting results. If we don't get you the results we promised, we'll work for free until we do. It's quite literally a no-lose situation.
More than that, though, is the actual how of what we do. We have proprietary systems for how we do what we do, from AI-based processes to our own unique, evidence-based formula for writing messages that convert. We're pros, and we're really, really good at what we do.
How can you have a guarantee like that?
Great question. Anything that sounds like a no-lose situation should absolutely be questioned, because there's always a catch. Our catch is that we don't work with just anyone. Even the best lead generators in the world (which we are, if we may say so ourselves) can't get results for bad products, bad marketing, and bad execution. We only take on clients we believe in, which is why we have such an intense intake process. 
What happens if I want to work with 21 Jumpstart but you don't want to work with me?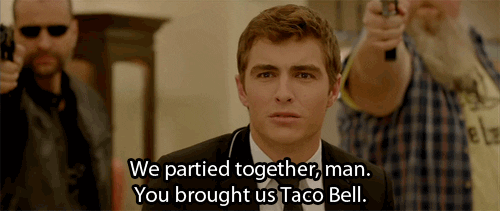 No hard feelings, okay? We can promise such great results to our clients because we only work with companies we're confident we can deliver on. If you don't make the cut, you'll still get a lot out of the application process. Our founder, Stephen M. Lowisz, is a sales consultant who's worked with companies like ESPN, been featured in publications like Entrepreneur, and landed accounts like Uber and Disney for clients. We focus on providing as much value as possible, so if you aren't 21 Jumpstart material, you'll walk away with valuable intel on how to better your business at the very least.
Where do you get the meetings?
Magic. Nah, just kidding. Science.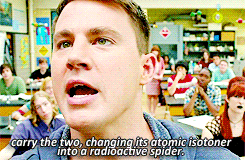 We primarily work by using our proprietary messaging formula on LinkedIn. It's taken us years to optimize and perfect LinkedIn lead gen, and we've got it down to a science at this point. You get to reap the benefits of those years of trial and error!
Do I need anything but a LinkedIn profile?
We handle all technology costs associated with your lead flow, with the exception of a LinkedIn Sales Navigator account. It costs about $80, and is one of the most helpful tools you could ever buy when it comes to finding people and creating segmented, targeted lists. Unfortunately we can't use one account to manage delivery for all clients, as LinkedIn limits it to one LinkedIn profile per Sales Navigator account.
21 Jumpstart .... where have I heard that before?
You're thinking 21 Jumpstreet, that cop movie with Channing Tatum and Jonah Hill (and yes, we know it's a remake). As hilarious as that movie is, and while we love illustrating our points with a GIF made from a borrowed scene here and there, we are not affiliated. The '21' part comes from our main company, 21 LEAP. The 'Jumpstart' part is because good leads can be the boost your company needs to kick it into high gear, thus aptly being called a jumpstart for your business. Put it all together and voila, 21 Jumpstart. Not Jumpstreet.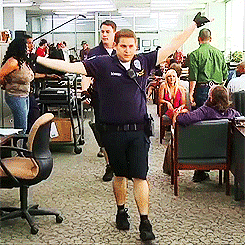 You, on your way to close the leads we got you.
Is GIF pronounced "gif" or "jif"?
Easy. What's another word for a present you give to someone? It's a gift. Is 'gift' pronounced 'jift'? No. It's not. "GIF" is quite literally the word "gift" without the 't' at the end and there's not an 'e' in sight to muddle things up. Therefore, by reason of basic logic, it's pronounced 'gif,' not 'jif'. Obviously.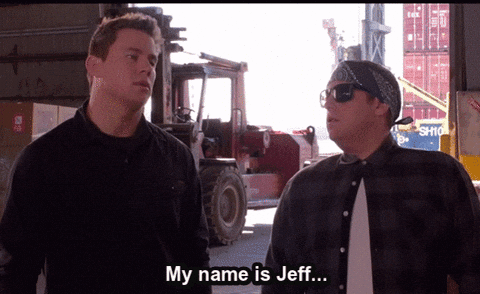 Fill Your funnel
A Low-Cost, Zero-Risk Solution to More Sales Meetings
21 Jumpstart, a 21 LEAP company, was founded for the upcoming entrepreneur, startup, and small businesses that desires to truly scale. These 21 Jumpstart customers have a message to communicate to the marketplace and value to provide, but don't have the audience to listen. With our advanced lead generation strategies, we tee up the meetings and peak interest of your audience so you can do what you do best: close deals and build your business.
Guarantee explained
We guarantee leads ready to meet.
Month after month, we're going to provide you a minimum amount of qualified leads ready to meet based on your target demographic. If we ever fall short, we work on our dime until the meeting flow is fulfilled. With each lead, you'll receive a predictive behavioral report helping you understand exactly how to tailor or your sales pitch and approach to the individual, enabling you to close more deals faster. 
It's very rare in life to find a no-lose situation, but signing up for 21 Jumpstart is one of those no-lose situations. It's a pretty bold statement, sure, but think about it: when you work with us, for however long you work with us, you'll get leads and meetings you didn't have before. Even if, somehow, we don't reach the results promised, we'll work for free until we hit those numbers, meaning you'll walk away with leads and meetings you didn't have before at no extra cost. It's the same result for you in each scenario.
So what are you waiting for?